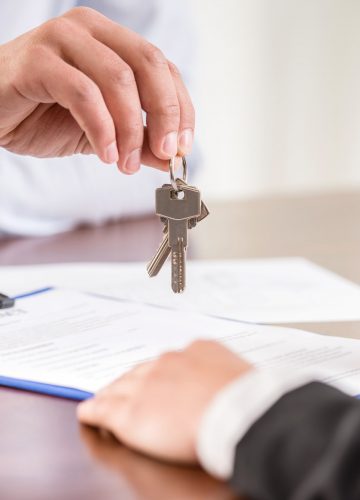 Commercial Real Estate Law Attorneys
Commercial Real Estate Law News
Commercial Real Estate Law
For commercial property owners, tenants, and developers, understanding New Jersey commercial property law and its implications are key. This article will summarize some of the legal issues related to commercial real estate law in New Jersey, including zoning, land use, financing, title issues, and more.
ZONING AND LAND USE
If you own a business or plan to invest in commercial property in New Jersey, it is important to understand zoning and land use laws. These laws can be complex and confusing.
The purpose of zoning and land use laws is to protect public safety, health, and welfare by regulating land development within a municipality. Generally speaking, these laws designate certain areas for particular uses, such as residential, industrial,or commercial.
Additionally, zoning and land use laws in New Jersey impose restrictions on the buildings that landowners can build in the designated areas.
Lastly, they establish standards for construction projects.
In New Jersey, each municipality has its own zoning ordinance that outlines the rules for building on or using property within its boundaries. The ordinance will specify what type of buildings the municipality allows in each district (e.g., residence only vs. commercial or industrial).
M
UNICIPAL ZONING ORDINANCES SET 
RESTRICTIONS ON
:
• 
height and size of structures;
• 
landscaping requirements;
• 
floodplain designations;
• 
environmental considerations
.
It is important to review your local zoning ordinance carefully before starting any construction project so that you comply with all applicable regulations.
Besides local ordinances, there may also be state statutes that govern certain types of development. This would include ordinances for wetlands protection (N.J.A.C. 7:7A, FRESHWATER WETLANDS PROTECTION ACT RULES) or fair housing initiatives (see the New Jersey Fair Housing Act, NJ Rev Stat § 52:27D-301 (2013).
​​​​Zoning and land use regulations can seem overwhelming at first glance. However,understanding them is essential if you invest in New Jersey commercial property. Researching your local zoning ordinance and relevant state statutes is the first step toward ensuring compliance with all applicable regulations when constructing a new business building or renovating an existing one.
An experienced New Jersey zoning and land use attorney can guide you through the initial stages of your construction project.
FINANCING
Financing a commercial property transaction in New Jersey can be complicated and challenging. There are many important steps to consider, including the different financing methods available. You must also consider the various legal requirements when selecting the best financing option.
TYPES OF FINANCING AVAILABLE FOR COMMERCIAL PROPERTY TRANSACTIONS IN NEW JERSEY
Several options are available for financing a commercial property transaction in New Jersey. These include traditional bank loans and lines of credit.
Other types of financing include seller-financed deals and joint venture arrangements. Each type of loan has its own unique set of terms and conditions that the buyer/developer should review before committing.
LOAN TERMS & CONDITIONS
It is important to understand the terms and conditions associated with each loan before signing on the dotted line. Loan terms can vary significantly from lender to lender, so it is vital to shop around and compare offers before committing to any loan product.
Additionally, you should consider any additional fees or closing costs associated with the loan.
LEGAL REQUIREMENTS
Besides understanding the various financing options, it is also important to understand the contractual requirements associated with each loan.
For example, as a lender, you may want to require certain covenants in the loan, such as maintaining a certain debt-to-equity ratio, level of cash flow, or earnings before interest, taxes, and depreciation. The commercial real estate lender needs to ensure that the business attendant to the real estate will service the debt through full and timely payments and fulfill other obligations.
Financing a commercial property transaction in New Jersey can be intimidating because of its complexity and potential pitfalls.  To ensure that you understand the legal requirements of any finance agreement and to make the process as smooth as possible, it is essential that you consult with an experienced New Jersey commercial real estate attorney.  
TITLE ISSUES
With commercial property transactions, title issues can hinder a closing and cause much delay. Below are some key title issues you should know when entering a commercial property transaction in New Jersey.
ENCROACHMENTS AND BOUNDARY DISPUTES
When dealing with commercial property, encroachment and boundary disputes are common occurrences. An encroachment occurs when one party builds on land that he does not own or does not have permission to use. For example, this could happen when a party is constructing a building on an adjoining parcel of land.
Boundary disputes occur when two parties disagree about the exact boundaries between them. This often arises from outdated deeds or poor title records.
ADVERSE POSSESSION
Adverse possession is another common issue that may arise during a commercial property transaction. This occurs when someone uses another party's land as hisown for an extended period without permission from the actual owner.
In such a situation, the party claiming adverse possession may have legal grounds to request full ownership rights if certain requirements are met. An example would be if the adverse possessor paid taxes on the land for a minimum number of years.
ACCESS RIGHTS  
A third major title issue commonly encountered during commercial property transactions in New Jersey involves access rights. Generally speaking, this refers to the right to access another party's land or buildings for various purposes (such as parking or deliveries).
The parties must negotiate these rights before any sale takes place. Indeed, failing to do so can lead to costly legal disputes in the future.  
In short, title issues are some of the most important factors you must consider before making any commercial property transaction in New Jersey. Whether it isencroachments, boundary disputes, adverse possession claims, or access rights agreements—it is vital to understand all relevant regulations and statutes and how the state courts are inclined to decide such issues.
You should consult with an experienced attorney who specializes in commercial property law before proceeding with your purchase or sale agreement.
EMINENT DOMAIN 
AND CONDEMNATION
As a business owner or commercial property manager in New Jersey, it isimportant for you to understand the laws governing condemnation and eminent domain. This process of the government taking private real estate is more common than many people realize. Certainly, it will have an enormous impact on your business.
EMINENT DOMAIN
 VS. CONDEMNATION
People frequently use the terms "eminent domain" and "condemnation" interchangeably. However, eminent domain refers to the inherent right of the government to take private property for public use.
Sometimes, eminent domain may be used for public projects such as roads or a school.
Condemnation is the process of the government taking private land for public use. This process involves paying fair market value to the person whose property is being taken.
HOW DOES NEW JERSEY HANDLE EMINENT DOMAIN?
The current statutory authority for condemnation proceedings in New Jersey is found in the Eminent Domain Act of 1971 (N.J.S.A. 20:3-29). Under the 1971 Act, just compensation must be provided to the property owner(s) for the taking of private property. This Act is supported by the federal and state constitutions as well.
In New Jersey, the Department of Transportation, state colleges, housing authorities, and utility companies are all agencies that may condemn private land for public use. Municipalities and boards of education can also acquire land for redevelopment projects.
THE 1971 ACT PROVIDES A FOUR-STEP CONDEMNATION PROCESS, WHICH INCLUDES:
(1) bona fide negotiations;
(2) final judgment on authority for and due exercise of power by the condemner;
(3) Commissioners' non-binding arbitration hearing; and
(4) jury trial on appeal from Commissioners' Report.
During a jury trial, the jury is only concerned with the issue of just compensation. The court adjudicates all other issues on appeal.
In general, there are three grounds for the government to take property by eminent domain:
• 
The property acquired must be taken for a "public use;"
• 
The state must pay "just compensation" in exchange for the property;
 and
• 
No person may be deprived of his/her property without due process of law.
See, for example, Twp. of W. Orange v. 769 Assocs., 172 N.J. 564 (2002).
If the parties cannot reach an agreement, a court proceeding will determine just compensation according to state law.  
C
AN A PRIVATE PERSON USE EMINENT DOMAIN TO TAKE PRIVATE PROPERTY?
Well, no-at least, not directly. But in 2005, the United States Supreme Court handed down a still controversial decision, Kelo v. City of New London, 545 U.S. 469 (2005). In that 5-4 decision, the Court ruled the City of New London could seize private property for a redevelopment project (as opposed to a highway, school, government building, etc., project) without violating the U.S. Constitution.
In 2013, New Jersey became the 45th state to place restrictions on the use of eminent domain to seize private property for redevelopment. But some critics say New Jersey hasn't gone far enough.
No one wants his property taken away for public purposes without proper compensation. Over the years, New Jersey has continually been criticized for its eminent domain usage, even after the Kelo backlash.
For these reasons, property owners in New Jersey who may be the targets of eminent domain need experienced real estate counsel to help them through the process.  An experienced commercial real estate attorney can ensure that you do not become the victim of an unlawful eminent domain action or receive unfair compensation for your land.
By familiarizing yourself with these laws, you can ensure that you are fully prepared if your property ever becomes subject to such proceedings, and how to defend against or negotiate as favorable a resolution as possible.
WHAT IS A FORECLOSURE?
A foreclosure occurs when a lender requests permission from a court of equity to seize the mortgaged property. Typically, this is because of delinquent payments or other violations of the loan agreement by the property owner.
The court will consider all relevant information before deciding whether to grant permission for foreclosure proceedings. Depending on the situation, it can take several months to a year for a foreclosure case to be decided by a judge.
FORECLOSURE LAWS
 IN NEW JERSEY  
With commercial property foreclosures New Jersey, there are certain federal laws that must be followed. These include, but are not limited to:
• 
The Fair Debt Collection Practices Act (FDCPA)
(
15 USC 1692 et seq.),
which protects borrowers from unfair practices by lenders;
• 
The Truth in Lending Act (TILA)
 (
15 U.S.C. 1601 et seq.)
, 
which requires lenders to disclose all relevant information about loans upfront; and
• 
The Real Estate Settlement Procedures Act (RESPA),
(12 U.S.C. 2601 et seq.)
, 
which provides guidelines for how lenders should handle escrow accounts and other related matters that affect borrowers during their loan process.
Navigating a New Jersey commercial property foreclosure can certainly feel overwhelming. This is especially true given the different laws that control this process.  For instance, many commercial leases and courts of equity will permit the appointment of a rent receiver if a building owner fails to make timely mortgage payments. The receiver collects rent payments from the building's tenants and sends the rent payments to the mortgage company instead of mortgage payments from the owner.
An experienced foreclosure litigation lawyer can look out for your best interests and guide you through this stressful process.
LANDLORD-TENANT DISPUTES
Commercial property disputes between landlords and tenants can be complex and difficult to resolve to everyone's satisfaction. With the right guidance, however, businesses and property owners in New Jersey can avoid the common pitfalls that lead to disputes with their tenants.
RIGHTS AND RESPONSIBILITIES OF LANDLORDS AND TENANTS
As with any other business relationship, both landlords and tenants have certain rights and responsibilities under a commercial lease. In New Jersey, landlords are typically responsible for providing safe and habitable premises to their tenants. This includes making sure that someone promptly makes all necessary repairs.
In addition, landlords must ensure that they conduct all required inspections. Tenants, meanwhile, must pay rent on time and maintain the premises under the terms of their lease agreement.  
DEALING WITH DISPUTES
Unfortunately, disputes between landlords and tenants arise from time to time—especially with commercial properties.
Common disputes between commercial landlords and their tenants include failures to pay rent, breaches of leases, damaged property, disputes over personal guarantees, and contract disputes.
The best way to avoid serious conflict is to have a clear lease agreement. The lease should spell out all expectations on both sides.
An experienced New Jersey commercial property attorney can help mediate these types of disputes.  ​
NEW JERSEY RENTAL LAWS
Landlords and tenants should also be familiar with the laws that govern rental agreements in New Jersey. For instance, the State has specific laws governing discrimination against tenants based on race or gender. See our article on the Law Against Discrimination. Failing to comply with these laws could cause serious legal and financial consequences for landlords.
COOPERATIVE 
AND
 CONDOMINIUM ASSOCIATIONS
Deciding on the best form of property ownership for your business can be tricky. In New Jersey, commercial condominiums and cooperatives are two viable options for businesses looking to own their building or office space. But what exactly do these forms of ownership mean?
WHAT IS A COMMERCIAL CONDOMINIUM?
A commercial condominium is a type of property ownership that operates similarly to a residential condominium. It involves the division of a building into units. Each unit may then be independently owned, rented, sold, or mortgaged.
Depending on the unit size, the owners can use it for residential or commercial purposes. The most common types of commercial condominiums are shopping centers, office buildings, warehouses, and industrial properties.  Mixed-use buildings such as retail with apartments above them can also be commercial condominiums.
Each owner has an undivided interest in the property's common elements and shares responsibility with the other owners to maintain them. Examples of common elements include roofs, elevators, and hallways in a multi-story building.
All owners must pay their proportionate share of expenses for maintaining these common elements. Consequently, owners should have access to records showing how much money the condominium manager collects from each owner and how the manager spends the proceeds.
WHAT IS A COOPERATIVE ASSOCIATION?
Cooperative associations (or co-ops) involve group ownership by shareholders. The shareholders have exclusive rights to occupy individual units within a larger multi-unit complex, such as apartments or office buildings.
A co-op typically owns all its units but does not sell them. Instead, it sells shares that give shareholders the right to occupy one specific unit in the building. The shareholders collectively own all common areas within the building, such as lobbies, hallways, and gardens. However, they do not individually own any portion of these areas.  They only have use rights over them while living there or using them commercially.  
Co-ops offer members certain benefits. These include lower closing costs, since no mortgage deed is required, and lower taxes due to tax exemptions granted on cooperative arrangements.
In addition, members have control over who lives in their community based onboard approval processes that each member must pass.
There are many benefits to owning either a commercial condominium or a cooperative association in New Jersey. These include lower closing costs and taxesand control over who lives near you.
EXPERIENCED NEW JERSEY COMMERCIAL REAL ESTATE LAWYERS.
Understanding each aspect of commercial real estate law is essential when purchasing commercial property in New Jersey. This includes laws regarding zoning regulations, financing options, and title issues.
You will want to protect your commercial property investment now and in the future should any legal issues arise, such as tenant disputes or government condemnation proceedings.  Understanding your rights, obligations, and potential liabilities when owning or managing commercial real estate will help ensure long-term financial success.
If you are buying, renting, or selling commercial property in New Jersey, we can help. The commercial real estate attorneys at Schiller, Pittenger & Galvin, P.C., have vast experience helping commercial clients, like car dealers, acquire new locations, expand existing ones, and buy and sell their commercial real estate and assets.  We also successfully negotiate financing arrangements for clients.
We have represented clients, both landlords and tenants, in commercial property disputes. Of course, we always try to resolve any disputes amicably, but we are prepared to litigate if necessary.  Our litigation attorneys have extensive experience in Federal Court and before New Jersey's Chancery Division, General Equity Courts.
If you have a question or problem concerning your commercial property, call us at our Scotch Plains office at 908-490-0444. You can also email us here.