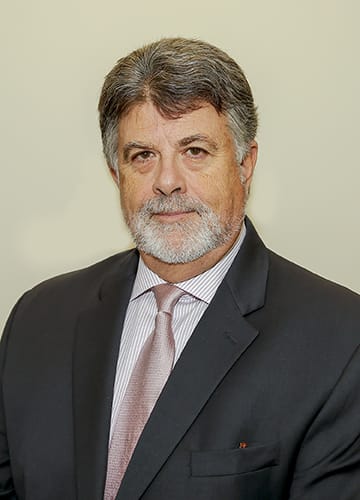 phone: (908) 322-8211
John De Massi
John DeMassi brings more than 40 years of experience to every case. His vast experience as an attorney encompasses cases at various levels of New Jersey's legal system, including Superior Court cases in all but two of the state's counties.
He has also represented clients in the following courts:
Municipal Courts
Federal District Courts
New Jersey Superior Court
New Jersey Supreme Court
New Jersey Appellate Division
As an attorney with Schiller, Pittenger & Galvin, P.C., Mr. De Massi continues to offer top-quality legal service in a variety of matters. His practice is dedicated to real estate, estate planning, and zoning.
Mr. De Massi served in a variety of legal capacities before joining the firm. He started his career as a law clerk for the Hon. Francis X. Crahay, J.A.D. and then was appointed as an Assistant Union County Prosecutor. He took 50 jury trials to completion (including eight homicide cases) as the Supervisor of the Homicide and Sex Crimes Unit. He served in the Prosecutor's Office for six years, from 1975 to 1982, before moving into private practice.
In the following years, Attorney De Massi practiced as a partner in Gasiorowski & De Massi. He proceeded to take various public positions before returning to private practice.
His subsequent experience involved service for various courts and agencies:
Roselle Municipal Attorney (1998-2003)
Roselle Redevelopment Agency
Roselle Board of Adjustment
Five Union County Municipalities (as a public defender)
Urban Enterprise Zone (as a counselor)
Mr. De Massi continued to membership in the District XII Ethics Committee and District XII Union County Fee Arbitration Committee. Both of these appointments lasted for four years. At this time, he is a master of the Richard J. Hughes Inns of Court. He was also recognized by the Union County Bar Association as 2017 Municipal Court Attorney of the Year.
He graduated Magna Cum Laude from Rutgers University in 1971, where he was a member of Phi Beta Kappa, before moving on to Rutgers Law School, where he earned his Doctor of Law.