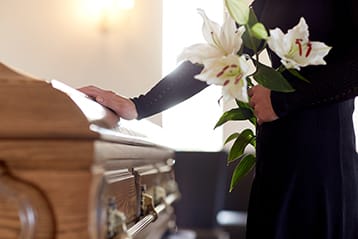 Wrongful Death
A wrongful death lawsuit involves the death of an individual due to the carelessness of another. The death can result from any type of personal injury accident to be eligible for compensation to the dependents of the deceased person. The damages from a wrongful death can be devastating, both financially and otherwise, to the survivors.
In the case of wrongful death, you and other dependents may be entitled to compensation for funeral expenses, loss of services and loss of companionship of the deceased party.
If you know someone who has been the victim of a wrongful death, contact Schiller, Pittenger & Galvin, P.C. for a free consultation with an attorney. There is no attorney's fee charged to you unless we are successful in obtaining a recovery on your behalf.