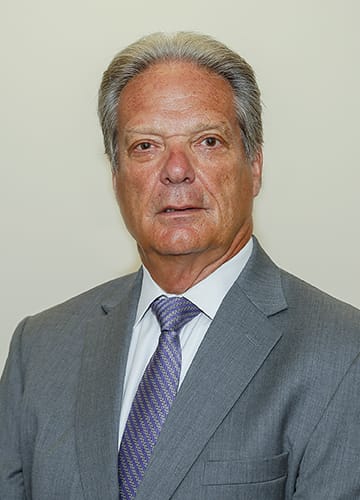 phone: (908) 490-0444 ext. 241
Robert B. ("Woody") Woodruff
"His trial skills were one of the best that this Court has observed… His abilities set the tone for this case and it was obvious that he controlled the litigation." So noted Superior Court Judge Edward R. Bernhard, who had first-hand experience with the trial skills of Robert B. ("Woody") Woodruff as a litigator (the quote above appears in Judge Bernhard's written opinion in the Samson v. State of New Jersey case and is not an endorsement of legal skill or ability). 
Woody's trial skills come from his years as a prosecutor in Mercer and Union counties and over three decades of handling civil and criminal matters throughout New Jersey. Woody has tried over 100 cases in New Jersey state and federal courts. 
Experienced New Jersey Civil Rights Attorney
Woody frequently handles cases involving public employees and violations of their First Amendment and other civil rights. Of course, Woody's clients in these cases not only benefit from Woody's trial skills but also his knowledge of how municipal government is supposed to work and how sometimes it doesn't. 
Woody served on the town council and as mayor in Berkeley Heights for close to 10 years. He has hands-on experience with municipal administrators and elected officials and knows when municipal employees are being mistreated.
There are several instances when public employees' civil rights are violated, and they need an experienced New Jersey civil rights lawyer:
Public employees who support a particular candidate who loses an election. The winner takes action against those employees who supported the losing candidate
A teacher seeks a promotion for a position in school administration. But a board member blocks the appointment because of past run-ins with the teacher's father, the former school superintendent (known as an "intimate association" case)
Other significant matters Woody manages include: 
Police misconduct
False arrest
Excessive use of force
Civil rights
Sexual discrimination

 

Gender discrimination
Sexual orientation discrimination
Race discrimination
Conscientious Employee Protection Act ("CEPA")
New Jersey's whistleblower law
Woody, a quarterback in college (he graduated from Syracuse University in 1973 and Fordham Law in 1976), has been recognized by as a Super Lawyer from 2009 to 2016 and is AV rated by Martindale-Hubbell. The Super Lawyers list is issued by Thomson Reuters. Martindale-Hubbell ratings are explained at www.martindale.com. No aspect of this advertisement has been approved by the Supreme Court of New Jersey. 
He currently is serving as a special counsel for a New Jersey municipality conducting an internal investigation of possible illegal activity by municipal employees. 
Representation of New Jersey Public Employees
Police officers, firefighters and administrative municipal employees who feel municipal officials have illegally treated them and others who feel their civil rights have been violated should contact Woody for a consultation.