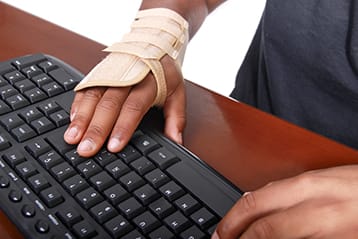 Workplace Accident Attorneys
Workplace Accidents
As a member of the workforce, it is likely that you spend a large part of your life at your job. No matter what profession you have chosen, you have the right to expect reasonable safety in your workplace. When you suffer injury, illness or other harm at your workplace, you may be entitled to substantial compensation, whether by a workers' compensation claim or a claim of negligence.
When a work injury occurs, it is easy to be overwhelmed by both medical and legal complications. At Schiller, Pittenger & Galvin, P.C., we have a team of accomplished attorneys who work together to ensure that our clients receive high quality and compassionate legal representation from the start.
If you have sustained injury or illness while at work, contact Schiller, Pittenger & Galvin, P.C. for a free attorney consultation. There is no attorney's fee charged to you unless we are successful in obtaining a recovery on your behalf.