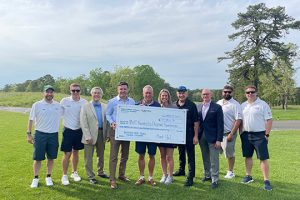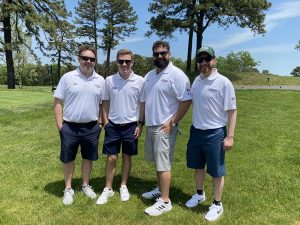 On June 2, 2022, the 34th Annual RWJ University Hospital Foundation Golf Classic raised $375,000 to support the Center for Advanced Pediatric Surgery at The Bristol-Myers Squibb Children's Hospital (BMSCH) at Robert Wood Johnson University Hospital (RWJUH).
The outing was held at the Metedeconk National Golf Club.
Schiller, Pittenger & Galvin, P. C., attorneys Joe Fuirita and Kieran Dowling contributed to and participated in the golf outing along with friends from Autoland in Springfield, New Jersey, KPMG, and Digital Turbine.
The Center for Advanced Pediatric Surgery services patients as young as newborns up to the age of 21.
The Center consists of six operating rooms. The BMSCH surgeons perform a broad range of surgeries at the Center. These include general surgery, neurosurgery, orthopedics and orthopedics-trauma, and many more.
Each operating room is equipped to offer surgeons the ability to perform minor pediatric gastroenterology and pulmonary procedures. The Center's Post-Acute Care Unit (PACU) offers 15 bays and an isolation room.
In addition to this highly specialized center, BMSCH offers a dedicated Pediatric Intensive Care Unit. The IC unit is a 20-bed, state-of-the-art, multidisciplinary inpatient service that provides a full range of services to critically ill or injured children in a patient- and family-centered environment.
BMSCH is also home to a 37-bed Level IV Regional Neonatal Intensive Care Unit, with a team of board-certified neonatologists, nationally certified nurses.
This IC unit also includes respiratory therapists, social workers, speech and physical therapists, lactation consultants, nutritionists, and child life specialists.