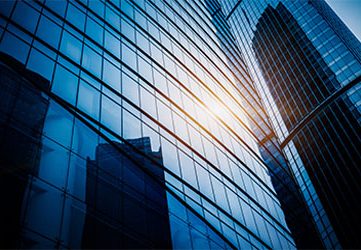 Real Estate Law Attorneys
Real Estate Law
The buying or selling of real estate, from a house to a commercial or industrial facility, can be a complex transaction where experienced legal counsel is essential. Attorneys at Schiller, Pittenger & Galvin, P.C., can assist from contract to closing and the steps in between.
RESIDENTIAL REAL ESTATE
Oftentimes, clients have already executed contracts prepared by realtors when they are involved in the purchase or sale of residential real estate. These agreements are usually forms and documents prepared by real estate brokers. New Jersey law allows attorneys a 3-day review period after execution of such a contract. Our attorneys regularly review these contracts and prepare riders to the contract which set forth additional terms and conditions of the agreement aimed at sufficiently protecting our clients' interests. Over the course of attorney review, our attorneys work towards finalizing an agreement and moving towards closing. Our attorneys will order and review title work to properly ensure that the title to the property is free and clear of any liens or defects. In cases where we discover that title is not clear, we will swiftly undertake the necessary action to remove any defects. We will work with the lender, title insurance company and settlement agent and prepare all documents necessary in order to close the transaction.
We recognize that the purchase of a home is often the most significant purchase a person will undertake in their lifetime, and respect the fact that our clients depend upon our experience and knowledge to make the transaction a positive event.
COMMERCIAL REAL ESTATE
We begin these transactions with contract negotiation and preparation. Whether purchasing or selling commercial real estate, certain contingencies should always be addressed, including but not limited to title, mortgage contingencies, environmental issues, and zoning issues. Our attorneys take time to ensure that our clients' interests are protected in all phases of these transactions, even through and after closing. With respect to environmental issues arising out of these agreements, our attorneys provide regulatory/compliance counsel in the area of environmental law. Real Estate transactions in New Jersey bring a myriad of environmental statutes and regulations into play. Attorneys at Schiller, Pittenger & Galvin, P.C. bring decades of successful experience dealing with real estate issues to each transaction.
COMMERCIAL MORTGAGES AND REFINANCING
LENDER REPRESENTATION
We regularly represent lenders and business clients in various loans. These include commercial loans, Small Business Administration (SBA) guaranteed loans, floor financing, and other business loans.
On the banking side, our attorneys review a commitment letter and/or SBA Authorization and prepare a checklist of items to be submitted by the borrower in order to document the loan. These items regularly include title commitments, surveys, searches, entity documents, insurance, leases, franchise agreements, and many other documents, which are reviewed to ensure compliance with the lender's requirements. Closing checklists are updated as documents are received so that all parties are kept current on the status of the checklist items. We then prepare loan documents and represent the lender at closing.
BORROWER REPRESENTATION
On the borrower side, our attorneys help a client to gather the documents on the lender's checklist and coordinate all items with the lender's counsel. We prepare any loan transaction documents the borrower is required to submit. We review the lender's loan documents to confirm that they accurately reflect the commitment letter or SBA Authorization. Our attorneys explain the loan documents to the client, so they always know what is happening in a transaction.
Reader Interactions